ABOUT US
Tony`K was founded in 1994. Today the factory has an area of 11 000 square meters and 320 employees. The average daily production is about 25 000 pieces of men`s, women's and children's underwear and knitwear. The management is experienced and qualified to ensure organization, productivity and quality which meets European standards.
The company's management has a three-tier production structure. Employees, who are highly qualified, highly educated and with extensive international experience, coordinate the efforts of the factory's 320 workers.
Tony'K specializes in the manufacture of underwear and knitwear.
The company has ISO 9001: 2000,
OEKO-Tex STD 100
and
SMETA certificates
which guarantee the observance of the professional code and moral and ethical norms, workplace health and safety, fight against drug trafficking, smuggling and terrorism.
Tony'K has order contracts for underwear with the most famous underwear and knitwear brands in Western Europe, such as DIM, Playboy, Absorba, FILA, IODUS, Ominem, Zannier, Kidiliz, Nur Der and many others. As an authorized manufacturer of DIM France Underwear, we have reached a production of 1 000 000 pieces per month.
ADVANTAGES FOR COOPERATION WITH WESTERN EUROPEAN PARTNERS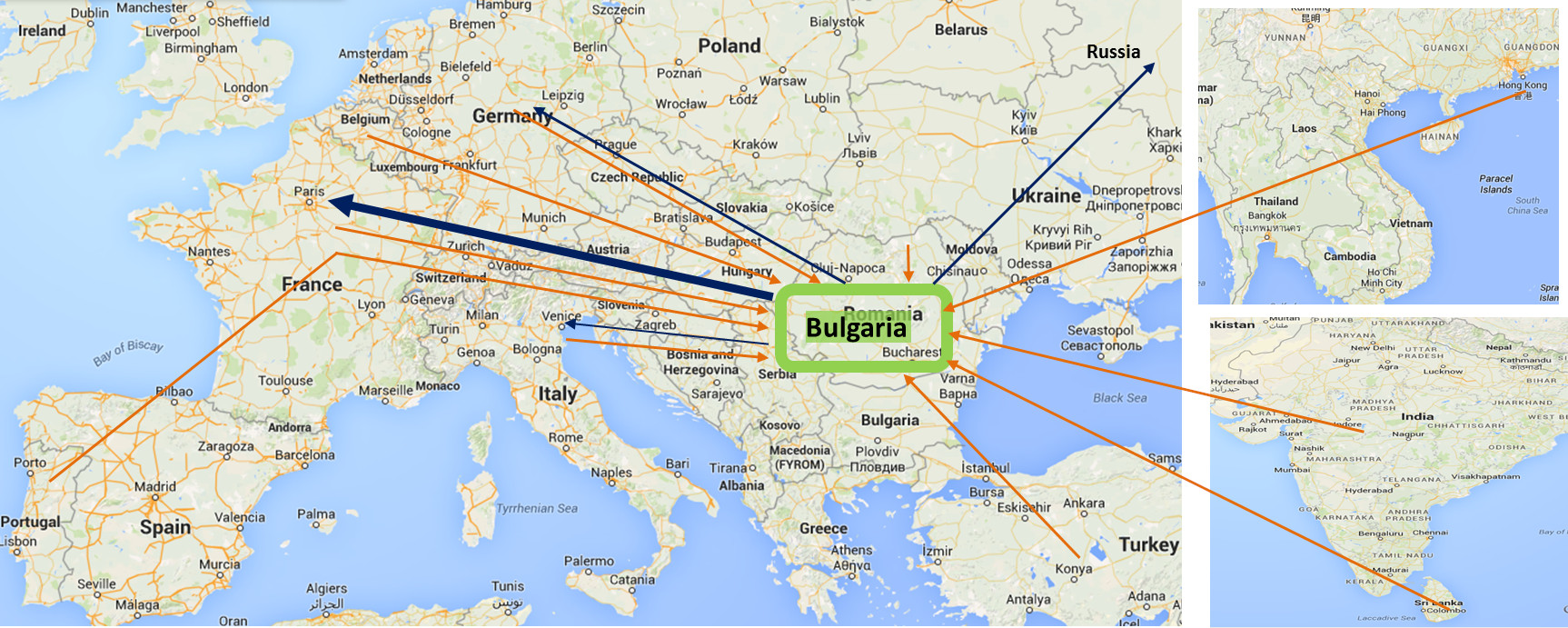 The competitiveness of our articles compared to these of Asian manufacturers is guaranteed by:
Total entry control of all materials laboratory tests with more than 25 indicators;
Lack of tariffs and import fees;
Insignificant transportation expenses;
Short delivery time to the Western market - up to 48 hours maximum;
The labour cost per minute is the lowest in Europe and competes with the Asian labour cost;
The quality of the articles, the control system and the know-how of the production processes are beyond compare.
Our own brand for men's, women's and children's – EXTASE – is registered in Europe.
Stable geopolitical location in Europe:
Bulgaria is a country with parliamentary democracy; it is a member of the EU, NATO and WTO and offers political and macroeconomic stability.
Bulgaria has a strategic location, with fast access to all European markets as well as Russia.
Position that provides stable and competitive pricing compared to Asian suppliers:
The lowest tax rate - 10%, as well as the lowest labour costs in the EU.
The Bulgarian currency is pegged to EURO with a fixed rate, supervised by the IMF.
We supply production materials mainly from EU countries which allows avoiding the impact of the $/ € exchange rate.
Free trade zone across the EU in comparison with the 12% custom duty on the total value of the article to Asian suppliers.
The transportation expenses from Bulgaria to other European countries are four times cheaper than from Asia to Europe.
Tony'K observes all laws and regulations of the European legislation.